About the Podcast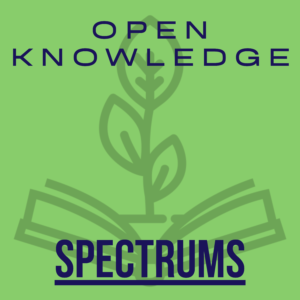 Open Knowledge Spectrums is a major research project (MRP) for the Master of Design in Inclusive Design at OCAD University. This project considers epistemic justice in the context of open education and open educational resources (OER).  Some questions this podcast explores are:
Whose knowledge do we centre in open education?
How do open educational resources reproduce inequities present in commercial publishing and education?
How can open practices disrupt publishing to create more equitable educational experiences?
What are different ways that people understand and practice open?
Each episode features one or more guests to explore these questions from different standpoints.
Explore the Episodes
Read the Associated Paper
Gray, J. (2021). Podcasting as praxis: Exploring epistemic justice in open education. [MRP] [PDF]
About Josie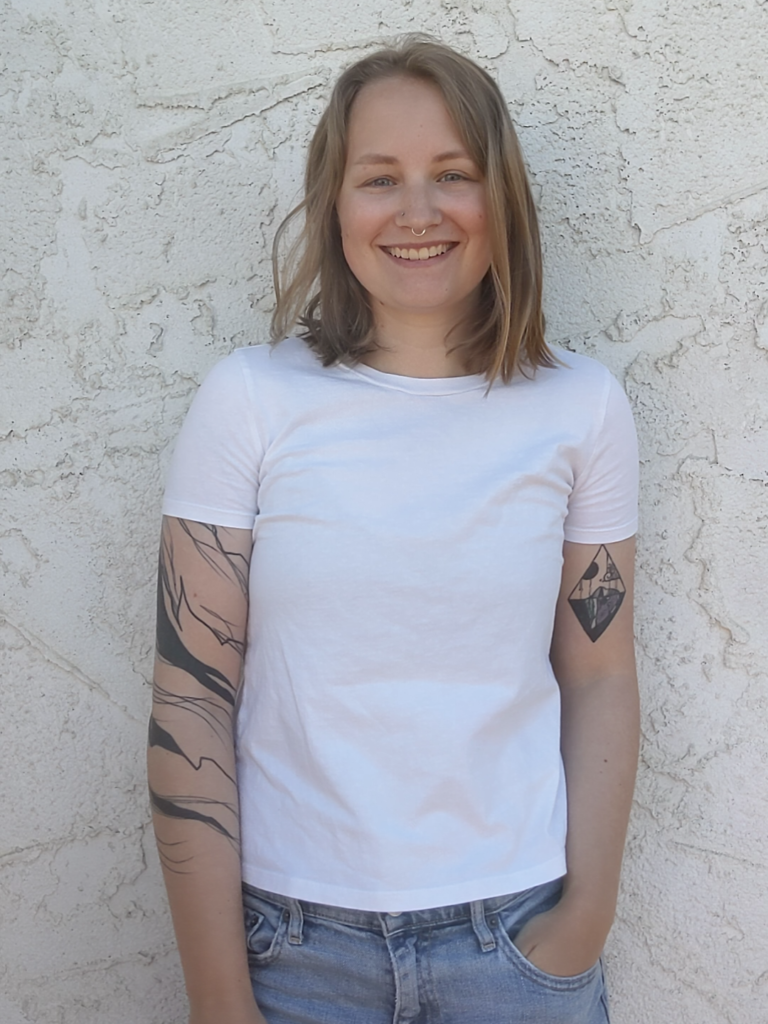 I am an accessible open publishing practitioner who is trying to figure out what it means to be an inclusive designer. I am interested in the balance between print and digital design from an accessibility perspective, feminist approaches to publishing, and what lies beyond providing "access" to information.
I am a white able-bodied bisexual cisgender woman in my mid-20s. I am a settler of mixed European ancestry, and my family and ancestors have lived uninvited on the lands of Indigenous people across Turtle Island for over 150 years. I grew up on unceded Tsimshian territory, and I have ties to Treaty 6 territory, where most of my extended family lives and where I spent many summers growing up. Currently, I live and learn on the unceded territories of the lək̓ʷəŋən Peoples, known today as the Songhees and Esquimalt Nations, and the territories of the W̱SÁNEĆ Peoples.
I am feminist, although I have only started to align myself with that term in the last few years. I am still learning, but my feminism is absolutely intersectional and trans inclusive.
I have a Bachelor of Arts degree in history from the University of Victoria (2018). This podcast and the accompanying website is a partial fulfillment  of my Master of Design in  Inclusive Design at OCAD University (2021).
I currently work for BCcampus in Victoria, B.C., where I manage the B.C. Open Textbook Collection, support OER publishing projects, and provide training and support for B.C. faculty publishing open textbooks. I have been learning about and supporting accessibility in the context of OER since 2016.
I share all of these things so explicitly because I am very aware of the many privileges I hold, and I think it is important to name those things. All of these things impact how I see and interact with the world and how the world interacts with me. They also have influenced my approach to this project in ways that I am aware of and also probably in ways that I am oblivious to.
Awards
President's Award
Social Change Award